via the Guardian, by Liz Ford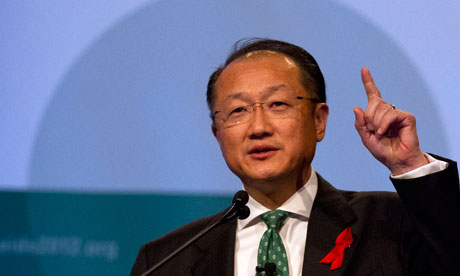 Funding for HIV and Aids treatment and prevention, and the barriers to receiving it, were the focus of two conferences last week.
World leaders and celebrities gathered at the International Aids Conference in Washington DC to discuss the issues. Among the attendees was the president of the World Bank, Jim Yong Kim, who told Global development that the long-term sustainable response to the Aids crisis needed to include discussions on how to spur growth in the private sector. He also talked about his mission to end poverty.
On another continent, sex workers from more than 40 countries held an alternative HIV summit to urge the case for their rights and protest at US visa restrictions barring them from attending the Washington conference. The week-long summit in Kolkata, India, highlighted the ways in which the fight against HIV has forced governments to talk to marginalised groups.
Read the rest.
[Content that is linked from other sources is for informational purposes and should not construe a Mapping Pathways position. Please look for us on Facebook here www.facebook.com/MappingPathways and you can follow us on Twitter @mappingpathways as well.]